Reports are coming in that a deal has been struck whereby the country of Turkey will agree to vote in favor or both Sweden and Finland joining NATO.  The Turks previously said they would never agree; seemingly dooming the entry of both countries.
Turkey, Sweden and Finland signed a tripartite memorandum on the NATO membership processes of Finland and Sweden.
A photo released from the meeting wherein the deal was allegedly struck, shows lots of outright frowns on the faces of attendees.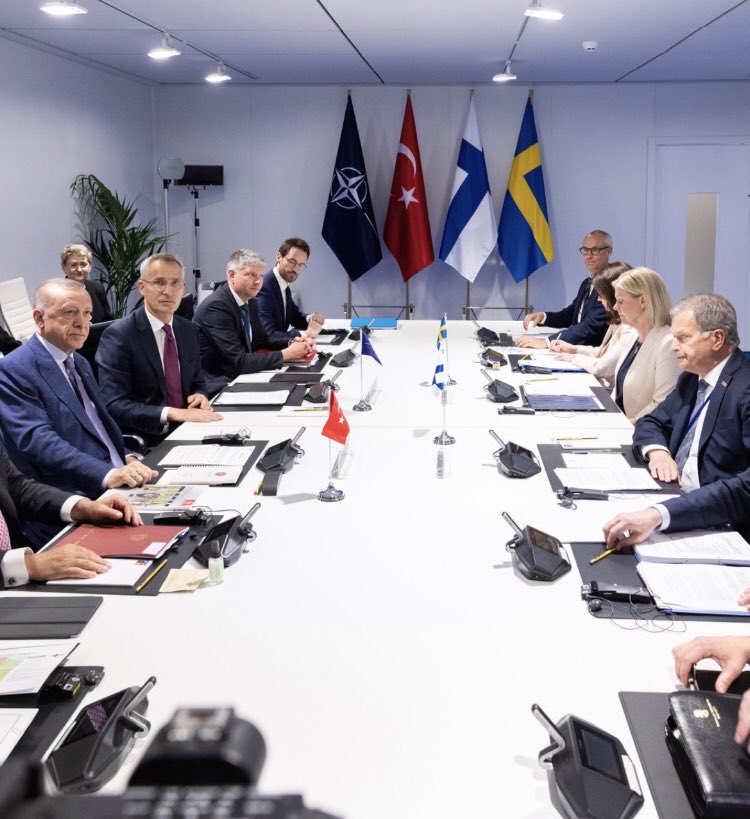 None of the attendees look happy . . . at all.
One wonders who got how much, and from whom, to make THIS deal happen?