The armed forces of Ukraine fired a Tocha-U missile at the Kramatorsk Railway station today.  The station was filled with civilians trying to flee the military operations in the area.  At least thirty (30) civilians were killed and over one-hundred (100) were injured.
Initially, Ukraine publicly blamed Russia for firing on the railway station, but the missile fragments prove the projectile which hit and detonated was a Tocha-U missile.   Russia doesn't have any of those missiles and does not use them!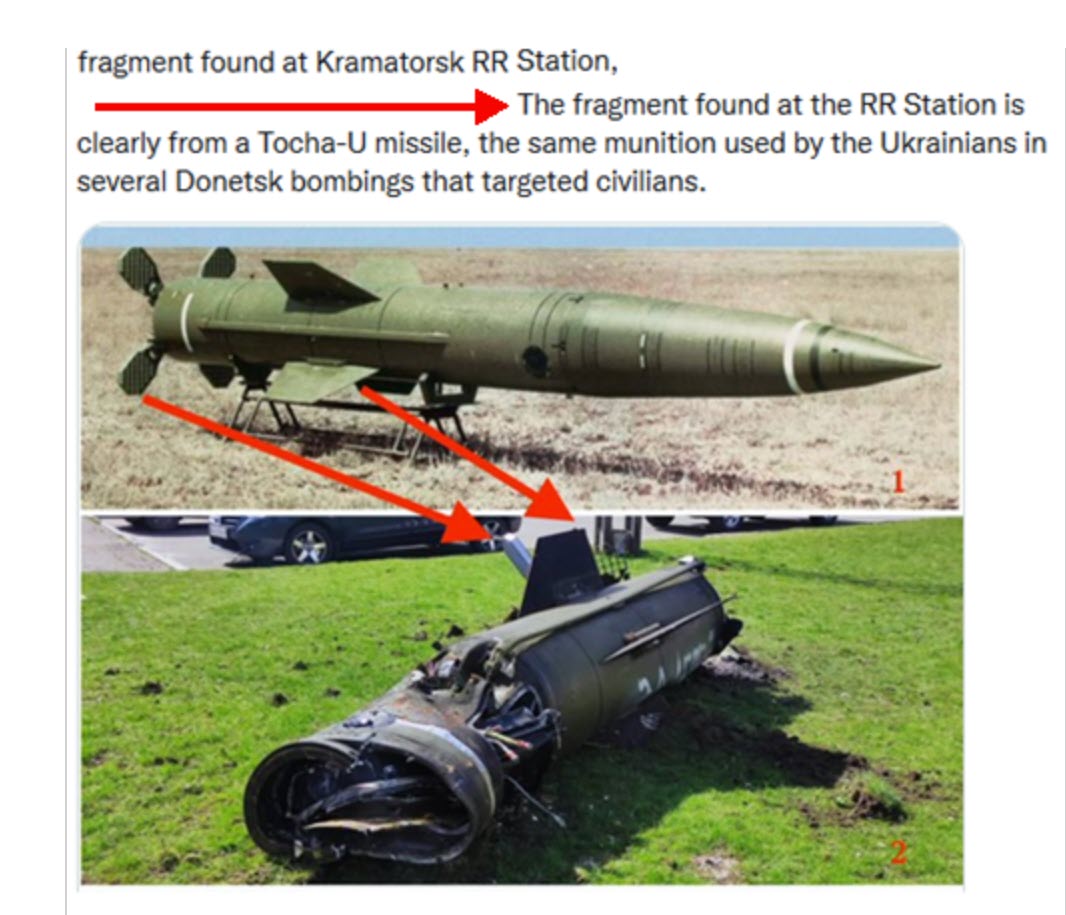 MORE:
The Russia Ministry of Defense issued the following statement:
"All statements by representatives of the Kiev nationalist regime about the "rocket attack" allegedly carried out by Russia on April 8 at the railway station in the city of Kramatorsk are a provocation and are absolutely untrue.
On April 8, the Russian armed forces did not have any fire missions in the city of Kramatorsk and were not planned.
We emphasize in particular that the Tochka-U tactical missiles, the fragments of which were found near the railway station of Kramatorsk and published by eye witnesses, are used only by the Ukrainian armed forces."