The 10th Army Corps of the Strategic Reserve of the Armed Forces of Ukraine replenished ammunition, deployed equipment in battle formations, and began to move towards the positions of the Russian Federation Armed Forces on the Zaporozhye Front.
The most powerful artillery preparation from Ukraine began. The entire southern front line is under attack, but especially the direction of the settlement Rabotino.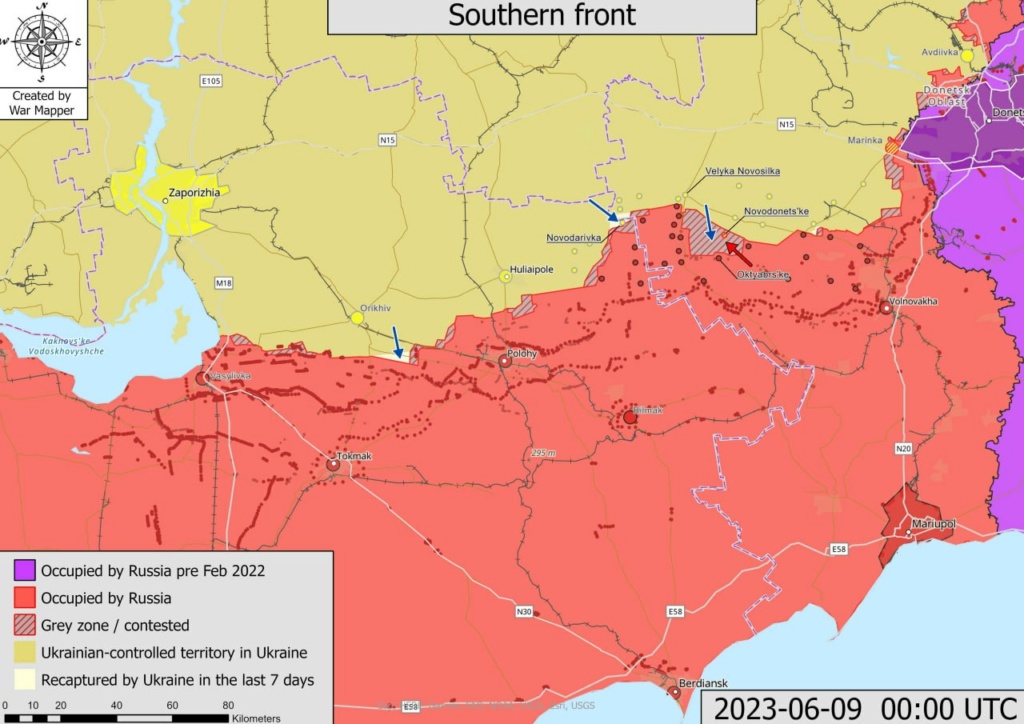 A harbinger of the next roll from the Ukies.
Sources familiar with Russian troop formations and planning say the Russians are ready and loaded.

Various sources state that Ukrainians are going to attempt advancing in Orekhov area this night.

The movement of the enemy is revealed.