Iran Revolutionary Guard Corps (IRGC), Quds Force Commander, Major General Qaani, seems to be taking credit for the explosion and fire aboard a docked US Navy ship in San Diego, CA.
This afternoon, the Major General said publicly the Explosion and Fire aboard the docked US Navy Amphibious Assault Ship, USS Bonhomme Richard, "was carried out by an American "insider group" in response to US regime's crimes."
Insider group? 
. . . .  does he mean "Sleeper Cell?"
An Iranian Sleeper Cell "inside America?"
Sure sounds like he means Sleeper Cell.
Intense Covert Intelligence efforts are already in place against Iran and if what this General is saying publicly can be corroborated with facts already gathered, then this Iranian General has just confirmed the United States has a casus belli.
This could be an unbelievably huge development . . . .
I am in touch with my former colleagues in the Intelligence Community.  
Updates to follow.  Check back.
UPDATE 10:30 PM EDT --
This image was shot while the general was making his statement about the US ship on fire: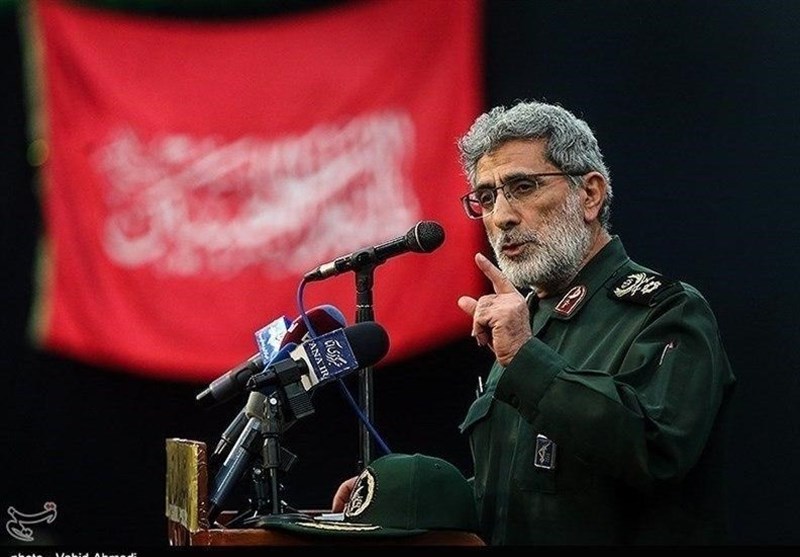 In remarks in a gathering of the axis of resistance commanders on Tuesday, Brigadier General Esmaeil Qa'ani said the accident involving the American warship was a response by American elements to the US crimes.
"What has happened in the US today, particularly the warship incident, is a result of the US government's action, behavior, and crimes," he said. (Click image below to enlarge)
"This incident that was a response to your crimes has taken place by your own elements. God would punish you with your own hands," the general told the American officials.
He further warned that "very hard days and severe incidents" lie ahead for the US and the Zionist regime, adding, "The US army has become weary and exhausted, and its gears have turned into scrap metal."
Dozens of people have suffered injuries after an explosion and fire on board USS Bonhomme Richard warship at a US naval base in San Diego on Sunday.
(Click Image Below to Enlarge and see description of damage)
The amphibious assault ship remained largely shrouded in thick, acrid smoke on Monday as the vessel began listing to its starboard side.
( Click to enlarge image - Radar tower collapsed into main hull)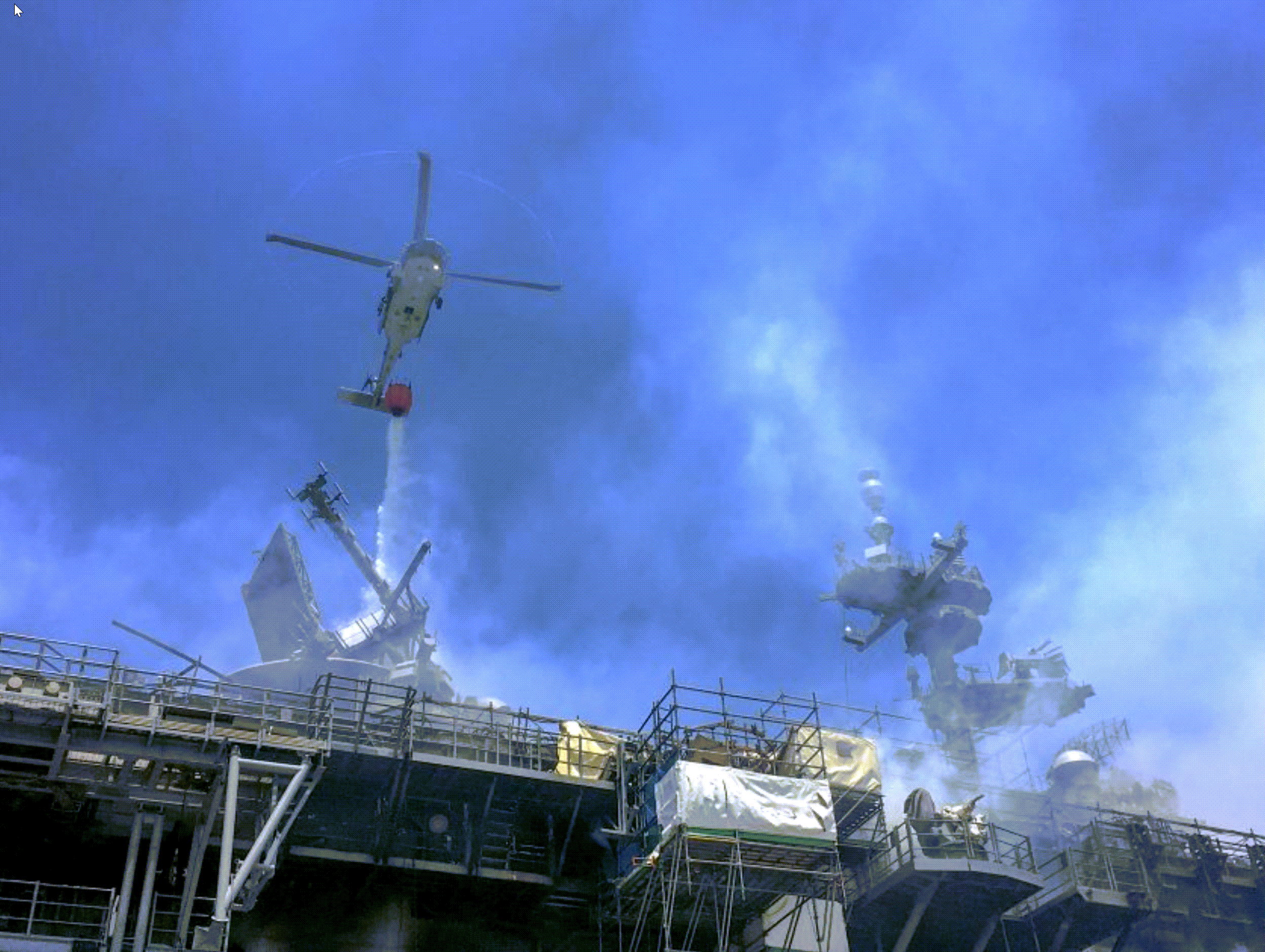 The fire, accompanied by at least one large explosion, erupted Sunday morning in the lower cargo hold of the 844-foot-long (257 meter) ship, docked for routine maintenance at its home port at US Naval Base San Diego.
Now that you have read this story, please COVER THE COST for what your visit cost this site by clicking one or more of the ads below the comments which generates Advertiser revenue of two to three cents per click - no purchase necessary by you -- and helps offset operating costs for this web site.
When YOU read a story here, the web hosting company charges us for "data transfer / Bandwidth" to convey the material to you.  Without your help by clicking an ad below, this web site would be in danger of shut down from the data transfer charges.  Please click any ad below to offset the cost of bringing this news to you, or Donate a couple bucks using the button below: