United States soldiers along with French soldiers have been injured by Turkish Army shelling of their base in Ain al-Arab, Syria.
This is at least the SECOND American-base hit by Turkish military attacks inside Syria this week.
The Pentagon refused to respond to a query about these injured US soldiers . . .
Our sources inside the Intelligence Community are being contacted and updates to this story are expected.
UPDATE 5:10 PM EDT --
A contingent of U.S. Special Forces was hit by Turkish shelling.
The Special Forces were operating on Mashtenour hill in the majority-Kurdish city of Kobani.
A Pentagon official said that Turkish forces should be aware of U.S. positions "down to the grid." The official would not specify the exact number of personnel present, but indicated they were "small numbers below company level," so somewhere between 15 and 100 troops.
 ***** BULLETIN *****
UPDATE 5:15 PM EDT --
1 US soldier killed. 7 soldiers wounded.  3 other soldiers . . . determining their status is difficult.
 (Additional PUBLIC updates appear below the restricted content area in green below)
COVERT INTEL
PREMIUM CONTENT:  
This section of the article is only available for Subscribers who support this web site with $1 a week billed either Quarterly ($13) or monthly ($5).

This is necessary because this is a CLOUD-BASED web site.  The way it works is YOU READ . . . I GET BILLED for "Data Transfer."

Despite being politely asked for voluntary donations, few people ever bothered to donate. Then, despite being asked to click an ad within a story to generate ad revenue for this site, the majority of the general public couldn't be bothered with that, either. So there's no reason to give the general public free news anymore; they don't pull their own weight.

With tens-of-thousands of people reading stories here every day, the costs nearly drove the site out of business.

In order to be able to continue providing cutting-edge news, often hours or even DAYS before Drudge and most of the "mass-media" -- if they even cover it at all -- I need to be able to sustain this effort. To do that, I rely on folks like YOU contributing a pittance of about $1 a week;  which is chump-change that you won't even miss!  Yet that small amount makes all the difference in the world to the continued existence of this web site.

In the final analysis, knowledge is power.  Getting information first, or info that other sources simply don't report, is usually well worth a few bucks in the long run.

Please click here to choose a subscription plan in order to view this part of the article.

Subscribers LOGIN to see the story.  

*** If you are having trouble logging-in, email: This email address is being protected from spambots. You need JavaScript enabled to view it.

YOU MUST SET YOUR WEB BROWSER TO "ACCEPT COOKIES" FROM THIS SITE IN ORDER TO LOGIN OR ELSE YOU WILL NOT BE ABLE TO SEE PREMIUM CONTENT.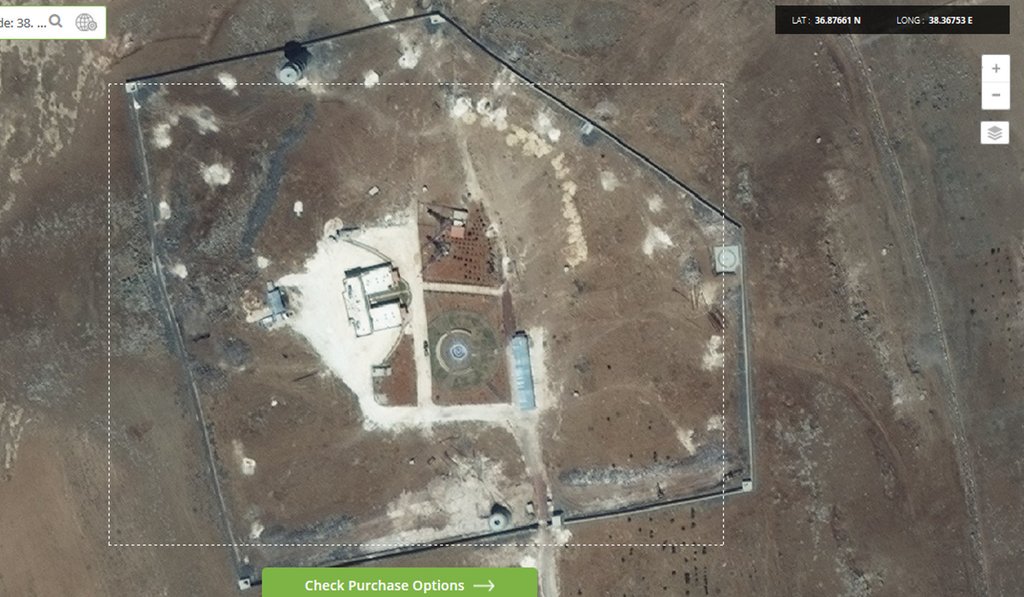 UPDATE 5:51 PM EDT --
Pentagon official said shelling of the base (Which is French military) was so heavy that the U.S. personnel considered firing back in self-defense. 
MORE:  
Former Presidential Envoy to the United States under the Bush, Obama, and Trump Administration believes Turkey fired on the US military position purposefully, stating it was not a mistake.
A Moment of Levity . . .
Turkey will retaliate in kind against Trump administration if Washington imposes economic sanctions on Ankara over Syria incursion, Turkish Foreign Ministry says.    
***** BULLETIN *****
UPDATE 6:01 PM EDT --
French Air Force just bombed positions of the Turkish army after the injury of a number of soldiers from Turkish shelling of that base ! ! ! ! ! 
 MORE . . . 
After France bombed the Turks for bombing their base, TURKEY RELEASED A MAP SHOWING ALL FRENCH BASES IN SYRIA!!!!!!!
TURKEY ISSUES PUBLIC DENIAL:
STATEMENT ON THE ALLEGED TARGETING OF A U.S. OBSERVATION POST 
Earlier today, Turkish border outposts south of Suruç came under Dochka and mortar fire from the hills located approximately 1,000 meters southwest of a U.S. observation post. In self-defense, reciprocal fire was opened on the terrorist positions of the attack. Turkey did not open fire at the U.S. observation post in any way. All precautions were taken prior to opening fire in order to prevent any harm to the U.S. base. As a precaution, we ceased fire upon receiving information from the U.S. We firmly reject the claim that U.S. or Coalition forces were fired upon.  (direct link)
ADDITIONAL UPDATES TAKING PLACE EVERY FEW MINUTES. CHECK BACK. THIS WILL BE A MAJOR TOPIC ON TONIGHT'S HAL TURNER RADIO SHOW (9:00 PM EDT).  YOU CAN TUNE-IN HERE ON THE NET (FREE) USING THE LISTEN ONLINE LINK IN THE MENU ABOVE, OR TUNE-IN WBCQ ON 7.490 (AM) SHORTWAVE AND KYAH 540-AM IN UTAH. THE LINK GOES ACTIVE ABOUT ONE HOUR BEFORE SHOW TIME, STREAMING COMMERCIAL-FREE MUSIC UNTIL THE SHOW BEGINS.  YOU'LL GET ALL THE LATEST UPDATES DURING THE LIVE SHOW BROADCAST FROM NEW YORK CITY!
REMINDER: YOU can keep this web site FREE to the General Public by clicking one or more of the ads below which generates Advertiser revenue of two to three cents per click - no purchase necessary by you -- and helps offset operating costs for this web site.