Some type of projectile or missile has struck in Belgorod, Russia, presumably launched from Ukraine.
The ten second EXCERPT video below, taken from a longer video by a person on an apartment terrace who was outside videoing the city at night, shows the hit and detonation:
If this turns out to be a U.S.-supplied HIMAARS, then real trouble has just exploded.
More details when I get them.
UPDATE 3:19 PM EDT --
Now able to report 3 people were killed and 4 injured after the explosion in Belgorod in Russia. All together, 11 apartments and 39 houses were destroyed.
Ukraine Armed Forces are DENYING an attack.  They claim a Russian Defensive Missile malfunctioned and hit the neighborhood.
But if Russia fired a "defensive missile" then doesn't it stand to reason they were firing at incoming Ukrainian fire?
Additional source inside Russia now reports "Ukrainian Ground Forces fired a pair of 9M79-1 short-range ballistic missiles by Tochka-U systems at city of Belgorod in Russia. One hit a military site while the second failed and hit a building."
UPDATE 9:52 PM EDT --
The tail section of a Ukrainian Tochka-U missile has been found in Belogorod, Russia.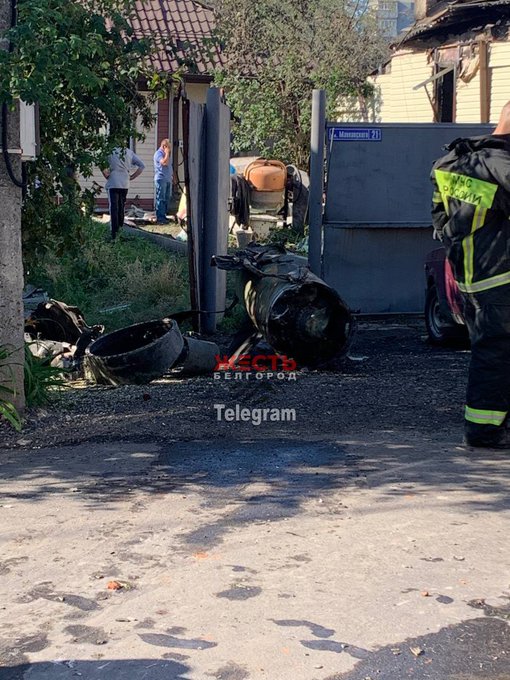 This is proof that the attack video seen above was, in fact, a Ukrainian missile attack and also proves the Ukrainian Armed Forces LIED when they told the world it was a Russian defensive missile that failed.  Once again, the Ukrainians are shown to be flat-out, deliberate, liars.